5 African countries approach control of their HIV epidemics as U.S. government launches bold strategy to accelerate progress
Latest survey results show Lesotho's significant success with HIV viral load suppression and stabilization of Uganda's previously expanding epidemic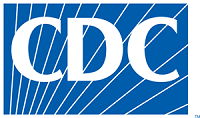 Data released today from the U.S. President's Emergency Plan for AIDS Relief (PEPFAR) show that the HIV epidemic is coming under control in Lesotho.
These results add to prior PEPFAR-supported Population-based HIV Impact Assessments (PHIAs) announced in the last nine months for Malawi, Swaziland, Zambia and Zimbabwe.
Together, these data demonstrate impressive progress toward controlling the HIV epidemics in the five countries. The latest data also indicate that the previously expanding epidemic in Uganda has now stabilized. None of these achievements would be possible without the political will and leadership to focus resources for maximum impact in each of these countries.
According to the new Lesotho PHIA results, HIV viral load suppression – a key marker of the body successfully controlling the virus – has reached over 67 percent among all HIV-positive adults ages 15-59. This finding suggests that Lesotho is on track to achieve epidemic control by 2020, through reaching the Joint United Nations Programme on HIV/AIDS (UNAIDS) 90-90-90 targets and expanding HIV prevention. Uganda's epidemic has likely stabilized due to increases in coverage of voluntary medical male circumcision for HIV prevention and expansion of HIV treatment, including for HIV-positive pregnant women.
Building on this progress, U.S. Secretary of State Rex Tillerson today released the new PEPFAR Strategy for Accelerating HIV/AIDS Epidemic Control (2017-2020). The strategy reaffirms the U.S. government's leadership and commitment, through PEPFAR, to support HIV/AIDS efforts in more than 50 countries, ensuring access to services by all populations, including the most vulnerable and at-risk groups.
The strategy outlines plans to accelerate implementation in a subset of 13 high-burden countries that have the potential to achieve epidemic control by 2020, working in collaboration with host governments, the Global Fund to Fight AIDS, Tuberculosis and Malaria, UNAIDS, and other partners. Through this international effort, we expect not only to control the epidemic, but also to reduce the future costs required to sustain the HIV/AIDS response.
Read the whole article here.
Visit the website of the U.S. department of health and human services here.
You will find an interesting article on the topic "HIV Test-and-Treat: Are the 90 - 90 - 90 targets set for 2020 within reach?" in our Newsletter GI-Mail.
For more information on Lesotho you will find an experience report on our Blog-Site.
Quelle
: CDC, September 19, 2017
"Going International promotes access to education and training for all regardless of social, geographic and national borders."