Predicting tuberculosis: how a simple score card could hold the key to more effective TB prevention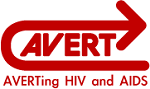 A new low-cost, low-tech method for predicting an adult's risk of developing tuberculosis (TB) could represent a major step forward for TB prevention.
Despite overwhelming evidence that preventive therapy effectively reduces people's risk of developing TB after they have been exposed to it, current methods for predicting who is likely to develop TB remain inaccurate. This makes it hard to target prevention services effectively. No more than 2·7% of people who test positive for latent (undeveloped) TB infection, for example, will develop TB within two years, and the test needed to gain this result, the tuberculin skin test (TST), is expensive and clinically complex.
To address this issue, researchers developed a TB risk-score and piloted it on two communities in Peru over a 10-year period.
The score is based on nine established and readily collectable clinical and demographic TB risk factors, such as body mass index and housing ventilation. Unlike other risk-based approaches, the score does not include TST results or factors that rely on expensive equipment to measure.
Read the whole article here.
For more information on TB visit the following websites:
Autor
: Hester Philips
Quelle
: AVERT: AVERTing HIV and AIDS, September 2017
"Going International promotes access to education and training for all regardless of social, geographic and national borders."