City Hospital System Is Expanding Children's Mental Health Programs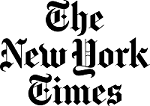 Recognizing that negative childhood experiences can affect a person's health long into adulthood, New York City's public hospital system is expanding its mental health programs for children and adolescents.
The programs, which NYC Health & Hospitals plans to announce on Wednesday, are designed to address the challenges facing many of the hospital system's young patients, such as poverty, violence and substance abuse - circumstances that doctors said make children more likely to need mental health treatment but less likely to get it.
The programs follow the increasingly popular "integrated care" model, which aims to minimize the bouncing of patients between physical health doctors, psychiatrists and community resources. Instead, previously isolated services are brought into tandem.
The HealthySteps program, for example, pairs a social worker or psychologist with pediatricians, so parents can receive advice on how to structure playtime or gain access to food stamps at the same time as their newborn receives immunizations. Project TEACH trains pediatricians to diagnose and prescribe medication for common disorders such as depression and anxiety. And the 100 Schools Project coaches teachers and guidance counselors on identifying trauma or substance abuse in middle and high school students.
Read the wohle article here.
Read more about how poverty keeps hurting young minds.
Autor
: Vivian Wang
Quelle
: The New York Times, 5th September 2017
"Going International promotes access to education and training for all regardless of social, geographic and national borders."