Placebo: Wirkungsvoller Schein?
Lange galt der Placeboeffekt als Störfaktor in der Medizin.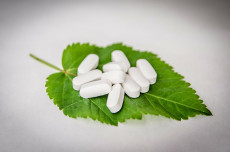 Der Placeboeffekt hat bis heute ein Imageproblem. Er gilt oft als Synonym für mangelnde Wirksamkeit einer Behandlung, etwa in der Wendung "nur ein Placeboeffekt". Außerdem haben viele Mediziner lange Zeit die Erfolge des kuriosen Effekts auf das subjektive Empfinden der Patienten geschoben.
Lange galt der Placeboeffekt als Störfaktor in der Medizin. Forscher beginnen nun, sich die Wirkung von Scheinbehandlungen in der Therapie zunutze zu machen. Weil sie ein vermeintlich echtes Medikament genommen haben, glauben die Betroffenen am Ende vielleicht nur, dass es ihnen durch die Behandlung besser geht. Doch mittlerweile lässt sich die Wirkung von Scheinbehandlungen auch objektiv nachweisen.
"Der Placeboeffekt ist real", sagt Winfried Rief, Psychologe an der Uni Marburg. "Er lässt sich unter kontrollierten experimentellen Bedingungen hervorrufen und durch objektive Parameter feststellen: etwa durch Veränderungen des Blutdrucks oder durch physiologische Reaktionen im Gehirn." Selbst bei chirurgischen Eingriffen konnte man in einigen Studien auch in der Gruppe mit einer Scheinbehandlung eine ähnliche Wirkung beobachten wie in jener Gruppe, bei der der Chirurg tatsächlich zum Skalpell gegriffen hat.
Lesen Sie den ganzen Artikel in der standard
Autor
: Christian Wolf
Quelle
: derStandard.at, 02. August 2017, 10:00
"Going International promotes access to education and training for all regardless of social, geographic and national borders."