Keep Your Cool in Hot Weather
Learn about heat-related illness and how to stay cool and safe in hot weather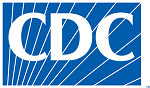 Now is the time to prepare for the high temperatures that kill hundreds of people every year. Extreme heat caused 7,415 heat-related deaths in the United States from 1999 through 2010. Heat-related deaths and illness are preventable, yet many people die from extreme heat each year.
Take measures to stay cool, remain hydrated, and keep informed. Getting too hot can make you sick. You can become ill from the heat if your body can't compensate for it and properly cool you off. The main things affecting your body's ability to cool itself during extremely hot weather are:
High humidity. When the humidity is high, sweat won't evaporate as quickly, which keeps your body from releasing heat as fast as it may need to.
Personal factors. Age, obesity, fever, dehydration, heart disease, mental illness, poor circulation, sunburn, and prescription drug and alcohol use can play a role in whether a person can cool off enough in very hot weather.
Read the whole article here.
Quelle
: CDC (Centers for Disease Control and Prevention), July 2017
"Going International promotes access to education and training for all regardless of social, geographic and national borders."