World Hepatitis Day 2018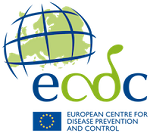 On the occasion of World Hepatitis Day, ECDC Director Andrea Ammon highlights the need for Europe to scale-up coverage of testing, prevention interventions and linkage to suitable treatment services in order to achieve the target of eliminating viral hepatitis as a public health issue by 2030.
World Hepatitis Day is marked on 28 July each year to increase the awareness and understanding of viral hepatitis.
The five known hepatitis viruses are types A, B, C, D and E.
ECDC coordinates the enhanced surveillance for hepatitis A (HAV), B (HBV) and C (HCV) to help countries assess the hepatitis disease burden, evaluate existing prevention and control strategies, and to define epidemiological trends or transmission patterns. ECDC has identified a need to closer explore and assess the emerging threat of HEV to humans in EU/EEA.
Read the whole article here.
WHO on Hepatitis
Global Burden
Estimated 325 million people were living with chronic hepatitis infections (HBV or HCV) worldwide in 2015.
For more: fact sheet on hepatitis B
Silent killer
Globally, 1.34 million people died of viral in 2015.
For more: global strategy on viral hepatitis
Effective treatment
Over 95% of people with hepatitis C can be completely cured within 2-3 months.
For more: fact sheet on hepatitis C
Click here for more.
Related articles:
Quelle
: European Centre for Disease Prevention and Control + World Health Organization, July 2017
"Going International promotes access to education and training for all regardless of social, geographic and national borders."