Neonatal Nurse
Reference number, Chiffre: JOB0116266_1548367946
Role overview
The objective of the placement is to transfer skill and knowledge particularly to paediatric and neonatal department staff and generally to overall hospital staff. The knowledge and skill acquired is expected to improve the quality of services and the competence of paediatric and neonatal department staffs. Furthermore, the volunteer is expected to strengthen VSO-E established NICU in the hospital and play key role in strengthening system to enable the hospital and concerned department to provide quality care consistently
Skills, qualifications and experience
Professional skills/ competencies:

Essential
* Registered Nurse with proof of a professional license.
* Current experience as registered nurse in a hospital setting for at least 5 years.
* At least 2 years' experience working as a neonatal nurse/ Neonatology or working in Neonatal Intensive care unit (NICUs).
* Experience in mentoring/training of nurses, students at a neonatal/paediatric Department of any Hospital/in a clinic.

Desirable
* Masters of Science in Nursing
* Additional specialization in areas like Paediatric care
* Basic computer skill
* Experience in mentoring and teaching/Bedside teaching

Competencies and Behaviour

At VSO we believe progress is only possible by working together. Whether you want to join us as an employee, or as a volunteer working in your own country, overseas or online, our selection process includes an assessment based on these core competencies:

* Ability to be open minded and respectful
* Ability to be resilient and adaptive to new situations
* Ability to facilitate positive change and build sustainable working relationships
* Ability to seek and share knowledge
Some background about VSO
Much has changed since VSO started 60 years ago. We've gone from being a UK charity to a truly global development organisation. In 2016/2017 alone, we worked with over 7,000 volunteers from all over the world and from all backgrounds to deliver services that had an impact on the lives of almost 2.6 million people in the 24 countries where we work. Our programmes focus on the areas of health, education and livelihoods, with an increasing emphasis on resilience building, social accountability, gender and social inclusion. We believe progress is only possible when we work together and that strong partnerships are crucial to delivering positive change. That's why we work with over 500 partner organisations, from local and national governments, to businesses, NGOs, funders, charities and community groups. Currently, over 30% of our people are recruited from within the country in which they work, and we continue to grow the share of community and national volunteers involved in our programmes. We also send increasing numbers of volunteers from one developing country to another. However, our vision has remained the same; to build a world without poverty.
More information / Additional information
Furthermore, the volunteer is expected to strengthen VSO-E established NICU in the hospital and play key role in strengthening system to enable the hospital and concerned department to provide quality care consistently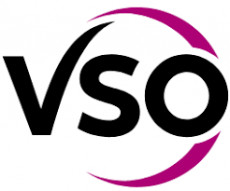 Salary / Wage
accommodation, medical insurance
Closing date for applications
2019-04-02
Contact to employers, recruiters
VSO 020 8780 7500
"Going International promotes access to education and training for all regardless of social, geographic and national borders."