Core Course in Public Health
KIT (Royal Tropical Institute) / Health and Education


19.09.2022 - 09.12.2022
Mauritskade 64, 1092 AD Amsterdam, Netherlands
Data limite per la applicazione:July 1st 2022
Contenuti (corsi)
The core course in Public Health is a 3 months course that prepares health managers to use a public health approach to address the problems in your country, taking into account epidemiology, health system aspects and broader social determinants of health. The course will prepare you to solve complex public health problems systematically. The course can be taken as a stand alone course or as part of a (part-time) Master in Public Health.
Obiettivi didattici, obiettivi del training
The ICHD/MPH is designed to develop the capacity of senior health managers to use an integrated, multi-disciplinary approach to address health problems in their country.
Pubblico target
This course is targeted at those who aspire to management positions in the public health.
Prerequisiti
Academic training at least level of a bachelor's degree, either in medicine or in another field related to health, such as health sciences, economics, social science or nursing. A minimum of three years of experience, but preferably four years.
Accreditamento
Accreditation Organisation of the Nederlands and Flanders
Organizzatori regionali
VU (Vrije Universiteit) Amsterdam
Annotazioni
The number of participants is limited. Because there are always more applicants than places in the course, a selection must be made from among those who meet the criteria listed above.
Informazioni ed Iscrizioni:
Ms. Maud Molenaar
Ms. Rinia Sahebdin
Categorie
Economia e Finanziamento, Epidemiologia e Controllo delle Malattie, Promozione della Salute, Sanità Pubblica (Public Health), Servizi sanitari, Sistemi Sanitari, Statistica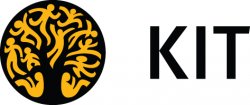 Tipo di titolo
Master, Attestato di partecipazione, Certificato di completamento
Metodo educativo
A tempo pieno
Punti accrediti
17 ECTS - Points
Costi
EUR 6.170,00
(Travel, visa, insurance, living costs are NOT included in the course fee.)
Contatto organizzatori
P. O Box 95001
1090 HA Amsterdam
Netherlands
"Noi, Going International, siamo un'azienda che si è scelta come obiettivo di rendere acessibile la formazione a una grandissima quantità di persone, oltrepassanddo i confini geografici e sociali."