Bangladesh's Climate Change Victims Safeguard the Sundarbans' Endangered Dolphins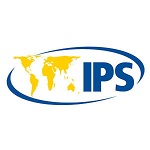 October 24 is International Freshwater Dolphin Day. Last year Bangladesh celebrated the international day for the first time, but the country has been instituting policies and programmes for years to protect the Sundarbans — home of Asia's last two remaining freshwater dolphin species. IPS Correspondent Rafiqul Islam travelled to Khulna to file this report.
KHULNA, Bangladesh, Oct 23 2019 (IPS) - Israfil Boyati lives along the shoreline of the Bay of Bengal. In the past he used to catch fish in the canals and rivers of Bangladesh's Sundarbans mangrove forest — one of the world's largest and habitat to many endangered species, including the Bengal tigers and freshwater dolphins.
But Boyati has been affected hugely by climate change. He lives in the Dhangmari area in the Dakope sub-district in Khulna — the third-largest city in Bangladesh. Khulna is one of the country's two most-vulnerable ares when it comes to climate change, having been hit by increasing number of cyclones over the years. According to a study, when Cyclone Aila hit the area in 2009, "Khulna District was worst damaged by cyclone Aila", with more than a half a million people affected.
"We have been living in the one of most disaster-prone regions as cyclones and storm surges hit us every year. But, in the past, we had caught fish in the rivers and canals of Sundarbans putting our life and aquatic animals like dolphin at risk," Boyati, who is now chief of Dhangmari Dolphin Conservation Team, tells IPS.
Home to rare species of dolphins that don't live together anywhere else in the world
The Sundarbans is a home to the Asia's last two remaining freshwater dolphin species – the endangered Ganges River Dolphin and Irrawaddy Dolphin. It's also the only place in the world where the two dolphins share the same habitat.
According to a 2009 estimate of the United States-based Wildlife Conservation Society (WCS), there were 225 Ganges dolphins and 451 Irrawaddy Dolphins in the Bangladesh portion of the Sundarbans. But these are now endangered mammals due to both natural and manmade causes.
The Daily Star reported that a 2010 joint survey by WCS and Bangladesh Cetacean Diversity Project (BCDP) found some "225 Gangetic river dolphins, 6,000 Irrawady dolphins, over 1,000 Bottlenose dolphins and a significant number of Indo-Pacific hump-backed dolphins, pan-tropical spotted dolphins and spinner dolphins in the rivers and canals of the Sundarbans".
In 2012, the Bangladesh government declared the Dhangmari, Chandpai and Dudhmukhi areas of Pasur and Andharmanik rivers as dolphin sanctuaries covering 32 linear kilometres, aiming to protect the aquatic mammal from extinction.
Read more here.
Autor
: Rafiqul Islam
Quelle
: IPS News Agency
"Going International promotes access to education and training for all regardless of social, geographic and national borders."