Equity is key to ending this pandemic and preparing for the next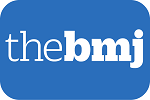 Prioritise the most vulnerable women, children, adolescents and health workers with covid-19 vaccines and essential health services, write Helen Clark and Anuradha Gupta.
We all know covid-19 is a killer. But what is less known is the devastating collateral damage caused by covid-19. By disrupting immunisation programmes and essential health services, the pandemic gives other deadly diseases more space to spread and claim lives.
Covid-19 has caused colossal disruption to essential health services globally, with women, children, and adolescents in low- and middle-income countries worst affected. Immunisation, contraception, antenatal care, skilled assistance at childbirth, and postnatal care have all taken a massive hit. Progress and equity achieved over several decades are rapidly unravelling. Global poverty, which correlates closely with poor health outcomes, is set to increase for the first time in 20 years due to the covid-19 pandemic.
In a normal year, vaccines save an estimated 2 to 3 million lives. Yet, within just the first few months of the pandemic, disruption to immunisation programmes due to lockdowns and fear of covid-19 put at least 80 million children at risk of contracting vaccine-preventable diseases. In 2020, by some estimates, vaccine coverage shrank to levels last seen in the 1990s – 25 years of progress rolled back in 25 weeks.
The figures for just one deadly disease are truly frightening. Measles claimed an estimated 207,500 lives in 2019 alone, and cases were already at their highest level globally for 23 years. With more than 94 million people, mainly children, at risk of missing measles vaccines due to the pandemic, the world could see another surge in deaths and severe illness from the disease.
...
We urge governments to join us by committing wholeheartedly to these aims at the next Lives in the Balance Summit, due to take place on 17 and 18 May 2021. Without urgent action, the direct and indirect effects of covid-19 will lead to many more preventable deaths – and will reverse years, if not decades, of global health progress and investments in human capital. The question is not whether we can afford to do it – the question is whether we can afford not to.
Read the whole article.
Autor
: Helen Clark, Anuradha Gupta
Quelle
: The BMJ (29.4.2021)
"Going International promotes access to education and training for all regardless of social, geographic and national borders."