ESGAR Liver Imaging Workshop
European Society of Gastrointestinal and Abdominal Radiology (ESGAR) / Central ESGAR Office


20.04.2023 - 21.04.2023
Bledrose Hotel, 4260 Bled, Slowenien
Kursinhalte
Aims
The aim of the workshop is to provide a comprehensive coverage of all the main liver pathologies that will be presented by means of an integrated multimodality approach. Imaging findings will be analysed on the basis of their pathological correlations.
The format of the workshop will include formal lectures that have been assigned to expert colleagues, able to thoroughly discuss each topic. Moreover, an interactive discussion on real clinical cases will be led - in additional "slots" - by t
Lokaler Veranstalter
Central ESGAR Office
Registration https://www.esgar.org/workshops/liver-imaging-clinical/2023-liver-imaging-workshop-bled/slovenia Central ESGAR Office
Frau Yuliana Rodimova
Kategorien
Radiologie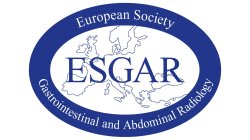 Veranstalter Kontakt
Esslinggasse 2/3
1010 Wien
Österreich
"GOING INTERNATIONAL fördert den Zugang zu Aus-, Fort- und Weiterbildung, unabhängig von sozialen, geographischen und nationalen Grenzen."