ESGAR 2023 - 34th Annual Meeting and Postgraduate Course
European Society of Gastrointestinal and Abdominal Radiology (ESGAR) / Central ESGAR Office


13.06.2023 - 16.06.2023
Palacio de Congresos Valencia, Avda. Cortes Valencianas, nº 60, 46015 Valencia, Spanien
Kongressthemen
The ESGAR Annual Meeting and Postgraduate Course is the primary and largest meeting on gastrointestinal and abdominal radiology worldwide. Experts in the field present the current state of the art in gastrointestinal and abdominal radiology, discuss practical aspects and debate on hot topics.
Akkreditierung
UEMS/EACCME
Frau Mag. Nina Morpurgo
Frau Ines Gaderer
Kategorien
Radiologie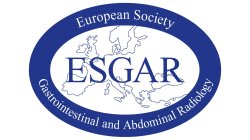 Veranstalter Kontakt
Esslinggasse 2/3
1010 Wien
Österreich
"GOING INTERNATIONAL fördert den Zugang zu Aus-, Fort- und Weiterbildung, unabhängig von sozialen, geographischen und nationalen Grenzen."