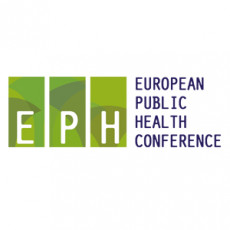 10th EPH Conference
November 1st - 4th, 2017
Stockholmsmässan, Stockholm, Sweden

Recommendations of the Month
Jobs
News
Junior hospital doctors
"Junior" doctors: does terminology matter?
David Matthews from the Oxford Health Alliance suggests abandoning the term "junior" to address the low morale of UK "trainee" hospital doctors, aged between 23 and 40 years.
More...
Newborns with trisomy 13 or 18 benefit from heart surgery
Infants with the genetic disorders trisomy 13 or 18 are more likely to survive if they undergo heart surgery, a study from researchers at Stanford and the University of Arkansas has found.
More...
Cancers Associated with Overweight and Obesity Make up 40 percent of Cancers Diagnosed in the United States
More than 630,000 in the U.S. affected
Overweight and obesity are associated with increased risk of 13 types of cancer.
More...
Racist medicine: a history of race and health
In 1999, the human genome project declared race a biological fiction with no basis in the genetic code. Despite this position, many physicians and medical scientists continue to use race in genetic studies, drug tests, and general practice.
More...
Consortium links experts in engineering, medicine to improve health in underserved communities
UCLA joins Texas A&M, Rice, Florida International to focus on care for people with diabetes and cardiovascular disease
One of the enduring problems in America's health care landscape is managing chronic disease among people who live in low-income communities.
More...
City Hospital System Is Expanding Children's Mental Health Programs
Recognizing that negative childhood experiences can affect a person's health long into adulthood, New York City's public hospital system is expanding its mental health programs for children and adolescents.
More...
Nutrition International and UNFPA announce partnership at FP2020 Summit
Nutrition International and UNFPA, the United Nations Populations Fund, announced today at the Family Planning Summit 2020 in London, a partnership to provide services integrating family planning and nutrition to improve women and adolescent girls' health.
More...
International program aimed at improving global health systems
HERSHEY, Pa. - Penn State College of Medicine's Department of Public Health Sciences welcomed six students from China, Taiwan and the Netherlands to the Hershey campus for its two-week Penn State Global Health Exchange Partnership.
More...
New HIV infections fall by 44% in Swaziland
Swaziland – the country with the world's largest HIV prevalence – is showing signs of getting the epidemic under control, as more people access treatment and become virally suppressed.
New HIV infections in Swaziland have fallen by nearly one half (44%) since 2011, and the number of people who are virally suppressed more than doubled, according to exciting data presented at the International AIDS Society (IAS) Conference on HIV Science in Paris yesterday.
More...
90–90–90 Treatment for All
An ambitious treatment target to help end the AIDS epidemic
By 2020, 90% of all people living with HIV will know their HIV status ...
More...
Incident Management System
To enhance World Health Organisations Emergency Programme (WHE) response capability,
To enhance World Health Organisations Emergency Programme (WHE) response capability, WHE proposed the development of a series of training packages to build staff competencies, skills and knowledge, to enhance deployment and response capability.
More...
MARIJUANA: The Latest Scientific Findings and Legalization
California, Massachusetts, Maine, and Nevada became the latest states to legalize recreational marijuana, bringing to 28 the number of states that have okayed the drug for medicinal use, recreational use, or both ...
What do we know about the health impacts of marijuana, and what do we still need to learn?

An Economy for the 99%
It´s time to build a human economy that benefits everyone, not just the privileged few
New estimates show that just eight men own the same wealth as the poorest half of the world. As growth benefits the richest, the rest of society – especially the poorest – suffers.

More...
European Virus Archive goes global
EVAg is a network of laboratories including 16 EU member state institutions and 9 non-EU institutions, that represent an extensive range of virological disciplines. EVAg establishes close relationships and collaborations with international organizations involved in public health (WHO, OIE and FAO).
More...
Establishing a Global Vaccine-Development Fund
As the Ebola epidemic in West Africa continues, albeit at a much lower level than it reached in the spring, we still lack a vaccine that has been shown to be safe and effective.

Much attention has appropriately been directed at major disease targets such as human immunodeficiency virus (HIV), tuberculosis, and malaria, for which organizations such as the National Institutes of Health, the Bill and Melinda Gates Foundation, and the Wellcome Trust are providing considerable financial support. Similar attention has been devoted to the provision of currently licensed pediatric vaccines, which is supported by GAVI (formerly the Global Alliance for Vaccines and Immunization).
More...