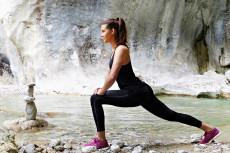 Arzt für Allgemeinmedizin (m/w) auf Honorararztbasis
General Medicine
in
Salzburg

Für eine Rehaeinrichtung in Salzburg suchen wir zum sofortigen Eintritt einen Arzt für Allgemeinmedizin (m/w)
Recommendations of the Month
Conferences

Wissenschaftliche/r Mitarbeiter/in (senior, advanced)
Public Health
in
Wien

Das Ludwig Boltzmann Institut für Health Technology Assessment sucht ab 01.04.2018 in Wien eine/n Wissenschaftliche/n Mitarbeiter/in (senior, advanced)
News
India Wants to Give Half a Billion People Free Health Care
NEW DELHI — India announced on Thursday a sweeping plan to give half a billion poor Indians free access to health care, as Prime Minister Narendra Modi seeks to address rising demands for greater economic and social protections before national elections next year.
More...
High levels of antibiotic resistance found worldwide, new data shows
29 JANUARY 2018 | BANGKOK - WHO's first release of surveillance data on antibiotic resistance reveals high levels of resistance to a number of serious bacterial infections in both high- and low-income countries.
More...
Universal Health Coverage Day
Health is a fundamental human right
"The enjoyment of the highest attainable standard of health is one of the fundamental rights of every human being without distinction of race, religion, political belief, economic or social condition". Almost 70 years after these words were adopted in the Constitution of the World Health Organization, they are more powerful and relevant than ever.
More...
Fake Medicine Has Likely Killed Tens of Thousands of Children, Agency Says
(LONDON) — About 11 percent of medicines in developing countries are counterfeit and likely responsible for the deaths of tens of thousands of children from diseases like malaria and pneumonia every year, the World Health Organization said Tuesday.
More...
Human Rights Day: Dec. 10th
The Universal Declaration of Human Rights turns 70
Paris – Official launch of the campaign - On 10 December, the UN High Commissioner for Human Rights and the Mayor of Paris will launch the campaign at a public conference at Palais Chaillot, the exact place where the Universal Declaration of Human Rights was adopted in 1948. From 29 November, the City of Paris will also host an exhibition on human rights.
More...
The "One Health Approach"
Plague's Blast from the Past Carries a Major Lesson: One Health Matters
Despite plague's reputation as an 'ancient scourge', very little is known about the disease's dynamics in animal reservoirs and about the changing vulnerabilities for humans. Epidemics and pandemics can rewrite history. Isn't Plague endemic in Madagascar? How is this outbreak worse? How can the One Health approach help?
More...
Plague – Madagascar
Mitigating the risk of regional spread
Since August 2017, Madagascar is experiencing a large outbreak of plague affecting major cities and other non-endemic areas.
More...
Junior hospital doctors
"Junior" doctors: does terminology matter?
David Matthews from the Oxford Health Alliance suggests abandoning the term "junior" to address the low morale of UK "trainee" hospital doctors, aged between 23 and 40 years.
More...
CDC Reports Rising Rates of Drug Overdose Deaths in Rural Areas
Drug overdose death rates are higher in rural areas than in urban areas
Rates of drug overdose deaths are rising in nonmetropolitan (rural) areas, surpassing rates in metropolitan (urban) areas, according to a new report in the Morbidity and Mortality Weekly Report (MMWR) released today by the Centers for Disease Control and Prevention (CDC).
More...
90–90–90 Treatment for All
An ambitious treatment target to help end the AIDS epidemic
By 2020, 90% of all people living with HIV will know their HIV status ...
More...
Incident Management System
To enhance World Health Organisations Emergency Programme (WHE) response capability,
To enhance World Health Organisations Emergency Programme (WHE) response capability, WHE proposed the development of a series of training packages to build staff competencies, skills and knowledge, to enhance deployment and response capability.
More...
MARIJUANA: The Latest Scientific Findings and Legalization
California, Massachusetts, Maine, and Nevada became the latest states to legalize recreational marijuana, bringing to 28 the number of states that have okayed the drug for medicinal use, recreational use, or both ...
What do we know about the health impacts of marijuana, and what do we still need to learn?

An Economy for the 99%
It´s time to build a human economy that benefits everyone, not just the privileged few
New estimates show that just eight men own the same wealth as the poorest half of the world. As growth benefits the richest, the rest of society – especially the poorest – suffers.

More...
European Virus Archive goes global
EVAg is a network of laboratories including 16 EU member state institutions and 9 non-EU institutions, that represent an extensive range of virological disciplines. EVAg establishes close relationships and collaborations with international organizations involved in public health (WHO, OIE and FAO).
More...
Establishing a Global Vaccine-Development Fund
As the Ebola epidemic in West Africa continues, albeit at a much lower level than it reached in the spring, we still lack a vaccine that has been shown to be safe and effective.

Much attention has appropriately been directed at major disease targets such as human immunodeficiency virus (HIV), tuberculosis, and malaria, for which organizations such as the National Institutes of Health, the Bill and Melinda Gates Foundation, and the Wellcome Trust are providing considerable financial support. Similar attention has been devoted to the provision of currently licensed pediatric vaccines, which is supported by GAVI (formerly the Global Alliance for Vaccines and Immunization).
More...